You're looking for a wedding dj?
In addition to location and catering the right wedding DJ is the decisive factor for the most important day in your life. For the right music trust the professional. But how to pick the right wedding DJ among all those on the market? Regarding music four wedding party you should trust the professional. Our business model is putting class before mass and we only offer professional wedding DJs with good references. In case all our DJs are booked on the date of your event we point out if we are offering a DJ we haven't worked with before. Only the DJs that satisfy our customers completely stay on the artist roaster. You as bride and groom benefit from this process, because only the best DJs remain with the agency.
Wedding DJ – why Firstclass DJ?
A Firstclass DJ offers flexibility and service mentality of a classic wedding DJ combined with the skills and coolness of a club dj. You want a DJ who identifies himself as a service provider, plays requests and doesn't act like he's the star of the night? At the same time someone who plays all the new and cool tunes, properly mixes and blends songs and has that certain something that sets him apart from a DJ who "just plays songs"? In comparison to many other providers our Wedding DJs have experience with events AND in the club. . This way you enjoy the benefits of a classic wedding DJ, as well as a professional club DJ.
Your benefits:
service mentality – the client is king
song requests will be played, your briefing taken to action
skilled DJs (for example mixing etc)
musical bandwidth from mainstream to offshore
individual sound – no pre-fitted playlists
DJs with experience as wedding and clubs DJ
Pieces of advice for your wedding and booking a wedding DJ
Make an appointment – personal or on the phone – with the actual DJ before you book. What good is the nice person from the booking agency if the vibes between you and the actual DJ aren't good?
Before you decide for a location ask them if music is allowed to be played all night long. Many locations have sensitive neighbours. Having to have all windows closed in the summer time can kill your party quickly – especially when no AC is provided.
Give your wedding DJs contact to wedding planner / bridesmaid and best man early when planning the schedule of the night. You don't want that one uncle to stop the music and hold a speech 15 minutes after the opening dance when the party is just starting…
wedding dj / wedding djs / wedding-dj / dj wedding / djs wedding / dj for wedding / djs for wedding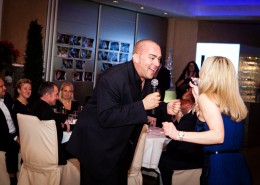 You have got the party in your blood and thanks to you nobody stayed in their seat.
DJ für Hochzeit / Hochzeitsdj / Hochzeits DJ / Hochzeit DJ Frankfurt / Hochzeitsdj Frankfurt / Dj für Hochzeit Frankfurt / DJ für Hochzeit Wiesbaden / DJ für Hochzeit Mainz / DJ für Hochzeit Aschaffenburg / DJ für Hochzeit Gießen