DJ Alizz
DJ Alizz
Alizz started DJaying because of her never ending passion for music. The last years she's been travelling around the globe (Ibiza, Mykonos, France, Portugal, Sweden, Sri Lanka etc) to learn from other DJs and make experiences with her many fans. Every event is special to her - wether it's Glam, Easy Going or Dark Techno. She's played many well known clubs such as Heart Club, P1, Harry Klein, Upside East Club as well as Hotels (Soulmade Hotel, Roomers, Mandarin Oriental Hotel) and for brands (Red Bull, Patel Philipp, Porsche, Lego and many more).
DJ Dennis Parker
DJ Dennis Parker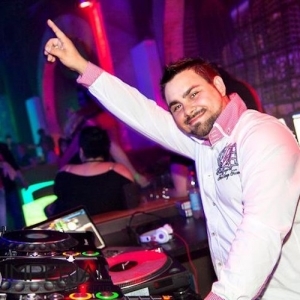 One DJ - many styles: this has been Mainz based DJ Dennis Pakers motto for more than ten years on many national and international events. With his many years of experieence, technical knowhow and musical diversity the allrounder knows to thrill audiences with his music.
No matter if it's a corporate event, club event, after show party or private event - this DJ has a hand for the right song at the right time and guarantees a successful party. He's played for many notorious companies such as Telekom, T-Systems, Volkswagen, Audi, C&A but also many clubs and discos.
DJ Six
DJ Six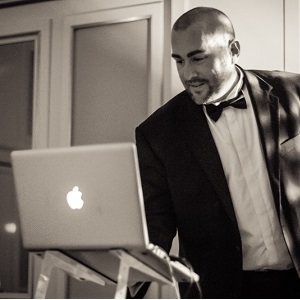 As a professional event DJ I have been playing corporate events, trade fairs and exhibitions, weddings, birthdays and clubs for more than 20 years, preferably with a mix of Funk&Soul, Charts, House and Dance Classics, as well as HipHop and R&B - if requested spiced with some Rock and Alternative and latin tunes. However i always focus on figuring out my clients preferences in a preliminary talk. I take pride in mastering challenges and have successfully played exotic weddings (for example turkish, persian, italian, greek, russian, african etc.) as well as lounge music for business gatherings. If requested i can announce speeches, games etc. in German as well as English and sing some lounge and party songs live to entertain your guests.
As an Event DJ i always find the right mix. Not just playing the right song at the right time, but also showing presence with entertaining, without dominating the party. Ahead of and during the event i like to communicate with the others involved to help making sure that your event will be an absolute success.
DJ Bobby
DJ Bobby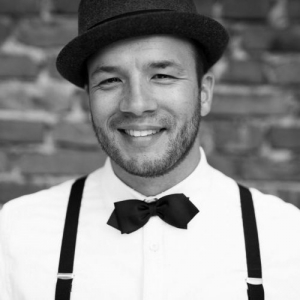 Bobby has been singing since ca. 20 years and DJaying since more than six years in Germany. In the first season of "The Voice of Germany" he made first TV experiences. He's done a countless amount of weddings with great couples, birthdayparties til the break of day and company events for example the DFB or Porsche. No matter if you desire Schlager, Pop, R&B, HipHop, House, Rock, 80s, 90s... he listens to and plays whatever is fun. He's in it with the heart and not the type who just pusheds some buttons. He entertains without playing himself into the foreground too much and leaves unforgettable events mit happily satisfied guests. He can make announcements in German, English and - thanks to his wife - in Italian.
DJ Benni
DJ Benni
When he was a small boy Benni accompanied his brother who was singing at weddings. Since he's not the best of singers himself, but wanted to make people dance, picking up the career as a DJ seemed the only logical consequence. By now he's been a professional DJ for many years and passionate about it which you can tell when he's spinning.
DJ Domingo
DJ Domingo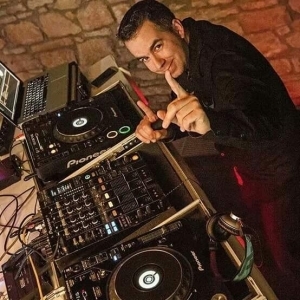 Domingo is in a good mood at all times, enjoys his job and thrills with stylish song selection and soothing microphone voice. Musically he's at home with House, R&B, Charts, as well as 70ies and 80ies. He also likes to throw in some Oldies or "Everhits" as he calls them and makes it hot with his selection and timing. As a Spanish it's a given he also plays Latino sounds. With round about 100 bookings a year Domingo is experienced and in demand for weddings, company events and club nights. He's also working as a radio host which added to his skills of presenting in German as well as Spanish without an accent. As a Firstclass DJ Domingo focusses on quality with his equipment as well, which is why he always uses up to date and professional gear.
DJ Hadi
DJ Hadi
DJ Hadi has been a wedding-, event- and club dj for more than 15 years and is very experienced. Hip Hop, R&B, Latin, 80ies and 90ies are some of his favourite genres, but he adjusts to every event individually. This is why a personal meet up before the event is very important to him. Apart from German he is also fluent in English and Persian.
DJ Leonardo Aquino
DJ Leonardo Aquino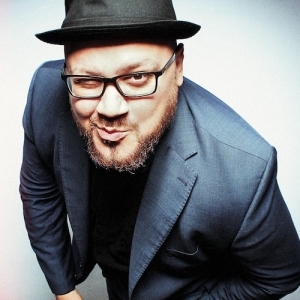 Leonardo Aquino has been one of the most sought after DJs in Frankfurt for more than a decade. His references cover the legendary Cocoon Club, Planet Radio and his own movie about him and his passion for music. He doesn't only have experience with countless weddings, but also unique club  and radio-references. Musically everything is possible. He works being accompanied by a second DJ as part of the booking. He picks his co-DJ based on the needs of the evening so that you are perfectly prepared in a perfect way. Bonus: mixing and preparing your personal first dance!
References: Avicii Tour DJ, Planet Radio, Cocoon Club, Velvet Club, Chinaski, Audi, BMW, MAC Cosmetics and many more
DJane Celina Lewis
DJane Celina Lewis
Celina Lewis represents spirited vivacious Deep- & Techhouse.
DJane Inna
DJane Inna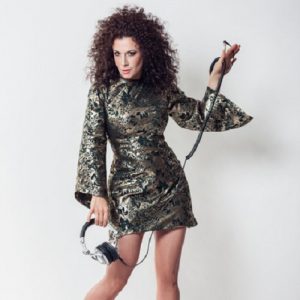 With allrounder Inna from Munich you have got everything you need for your event: no matter if it's distinguished piano music, perfectly mixed chill out and background tunes, the nightly partymix for the dancefloor or live singing - Inna unites all of this in one person. She sings, plays the piano als spins the hottest records as a DJane.
DJane Yasmin
DJane Yasmin
Four self produced event series, showcases in more than 130 different locations in all of Europe, her own R&B radio show (Miss Purple Haze Club Warm Up) and her first single coming up: it's hard to believe "Power House" DJane Yasmin aka Miss Purple Haze has "only" been in the business since 2010. Starting out with Mainstream, Dance, Hip-Hop, R&B and Soul Yasmin has developed to an all-round talent and excites her audience with eclectic and technically flawless mixes as well as with her high party energy. As one of the few female DJs in the scene she convinces with skills and style and knows how to adapt to her audience at any time.
Range of use: Private / Corporate / Club
DJ LeAfzin
DJ LeAfzin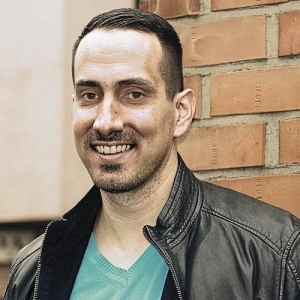 Afsin aka DJ LeAfzin was five years old when he received his first record - "Thriller" by Michael Jackson - and since music has been a part of his life. Apart from the classics of the 70ies, 80ies, 90ies and charts he also covers the different types of Black- and House Music. Due to his turkish roots he is familiar with the most important customs and traditions of turkishs events such as weddings, Henna nights, engagement and circumcision ceremonies (Sünnet). Wether it's Haly, Cifeteli, Roman, Turkosh Pop of the 80ies, 90ies or diverse oyun havlari - "LeAfzin" has something for every taste. His discreet and charming appearance made him very popular with our clients.
DJ Nicination
DJ Nicination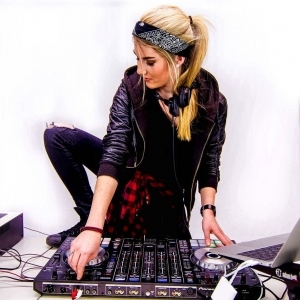 Passion. Speaking of DJ Nicination this is the cue. Nici has always been fascinated how the DJ controles the crowd. Nicinatino always gives 100% and is determined to put fire to the dancefloor. She started off with HipHop, R&B, Classis, Dancehall and Reggeaton. She's then picked up other styles and is now also playing Electro/House, Pop an Charts.
DJ Stoggi
DJ Stoggi
Frankfurt born DJ Stoggi has taken the club scene by storm. With his versatility, his perfect technical skills and a good feel for the crowd it was just a matter of time until he appeared at the decks of the hippest clubs and events. He can't be pidgeonholed: he loves music and the people on the dancefloor feel that. He's a regular on Planet Radios "the club" mixing an hour of partybeats on air. He's also a resident of the famous "Cookys" club and the event series "Wild Chicks" and plays many other clubs in the country.
Tobi
Tobi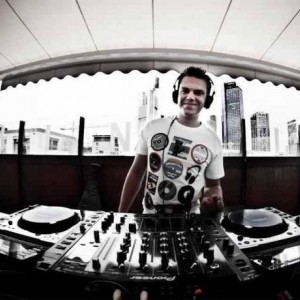 His love for music led him behind the turntables and Tobi got a broad horizon when it comes to music and covers funk&soul, house, dance classics, techno, deep house, soul and the best of the 70ies, 80ies, 90ies and 2000+, as well as rock and alternative. Off course he can also just focus on
one
style, for example when he plays Deep House and Chill out-tunes in Ibiza in the summertime. Tobi can also be booked as a VJ and mix music videos to give your guests a visual experience as well.
Range of use: Private / Corporate / Club
References: Langnese, Euro Deli, Odeon, Roomers, Astoria Kitzbühl, Cooky's, Galeria Kaufhof, Schubecks Check in, Living XXL, Sansibar, Kameha Suite u.v.m.
DJ Doc Tone
DJ Doc Tone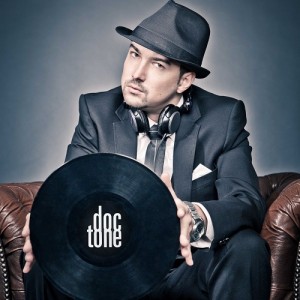 Doc Tone has made a name for himself as a DJ an producer. His style covers different genres, especially Latino influenced ones. Among others he has produced songs for artists from the label 3P, for Snap (Turbo B), Sean Kingston and many more. He's also Snaps and Pachangas official Tour DJ. Every Wednesday and Saturday he is hosting the notorious radio show "World Beats" on Big FM and "Urban Club Beats". His mixing on his countless bookings in Germany and abroad (Europe, Russia, Thailand...) made him one of the most known and popular Reggeaton DJ's of the country. Additionally he offers a mix of hits and classics from all genres when booked for weddings, company events or birthday parties.
DJ Sensay
DJ Sensay
DJ Sensay has been providing the sound for unforgettable nights allover Germany since 2001. He ist one of the most frequently booked Asian DJs in Europe and has toured from Amsterdam, Barcelona and Vienna. He has crafted his own sound and look blending HipHop, R&B, Classics up to Asian Sound (K-Pop & J-Pop) and Trap during his long career as a DJ. Next to countless gigs as support DJ for national and international artists he founded the label Dynasty Events in 2008 which established itself in the nightlife scene with many events and projects. The highlight of his career so far is the biggest Asian Event in Germany: Asian United with annually more than 3.500 guests.
DJ Van Tell
DJ Van Tell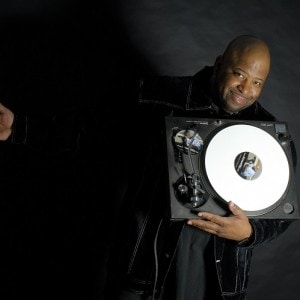 DJ Van Tell from Brooklyn, New York has been a DJ since the late 1980ies and with ca. 240 bookings a year is one of the most booked DJ's in Germany. His club tours and "Pure Flavor" mix cd's have put him on the map europewide. This also paved the way for him to be open up DJ for 50 cent during his European Tour in 2007/2008. He's hosted shows with Kiss FM, Jam FM, Defjay and Radio NRJ. He knows to convince and set himself apart from other DJs with his charismatic presence on the mic and rocks the house with his mix of R&B, House, Charts and Hip Hop.
DJ Nena Chula
DJ Nena Chula
Since 2007, DJ Nena Chula has steadily risen to the ranks of DJ royalty, playing gigs throughout the world. Hailing from Stuttgart, Germany, she's renowned for her signature style of combining electronic beats, classic hip-hop and new-school hits, along with her high-energy shows, which draw hundreds of fervent fans with their festive, all-night-party atmosphere. Talented and charismatic, she is one of the brightest stars in today's DJ scene.
Though she didn't try her hand at DJing until her teens, Chula fell in love with hip-hop at an early age, listening to American and German acts and penning lyrics when she was still in elementary school. She got her first hand at DJing purely by serendipity, when, at age 14, she attended a party at a Stuttgart youth center. When her friend, who was the DJ, needed to step away from the turntable for a bit, he asked her to take over. "I didn't really know what I was doing, but I liked it," recalls Chula.
Chula made a serious go at DJing after graduating from high school. Though initially apprehensive because, as she puts it, "I didn't know anything," she eventually got up the courage to buy her own turntable. She taught herself to DJ, and within the year she scored her first residency, at the legendary Zapata Club in Stuttgart. Before long, she was one of the most popular DJs in Germany and abroad, playing parties for the largest urban radio station in Germany, and at such international hot spots as the Zenith Night Club in Abu Dhabi, UAE, and the Palm Beach in Malgrat de Mar, Spain. She has spun at virtually all of Germany's biggest clubs, including Grey Club, 180 Grad, Perkins Park, Caluroso, Logic, LaBoom, Barbee, Berry's Club, Werfthalle, Upside East (Level 9), Anna AB, Citrus and the ONE, to name a few.
Range of use: Corporate / Club
DJ Zvone
DJ Zvone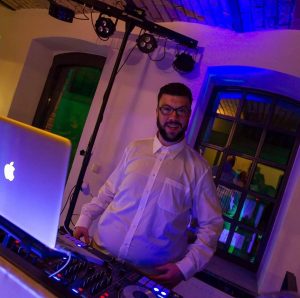 More than a Balkan DJ: DJ Zvones origins are in Hip Hop which is the reason he is very good with the turntables but he never stops broadening his musical horizon. He has become an allround DJ for weddings, birthdays and corporate events, as well as a specialist for Balkan Beats. He mixes cross genres 70ies, 80ies, 90ies, Charts, Black, House, Rock and Balkan Sounds and is a good MC as well. The born Croat grew up in the Rhein-Main area and is open for bookings nationwide and internationally.