DJ Six
DJ Six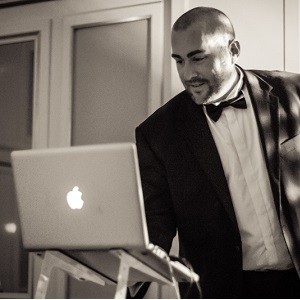 As a professional event DJ I have been playing corporate events, trade fairs and exhibitions, weddings, birthdays and clubs for more than 20 years, preferably with a mix of Funk&Soul, Charts, House and Dance Classics, as well as HipHop and R&B - if requested spiced with some Rock and Alternative and latin tunes. However i always focus on figuring out my clients preferences in a preliminary talk. I take pride in mastering challenges and have successfully played exotic weddings (for example turkish, persian, italian, greek, russian, african etc.) as well as lounge music for business gatherings. If requested i can announce speeches, games etc. in German as well as English and sing some lounge and party songs live to entertain your guests.
As an Event DJ i always find the right mix. Not just playing the right song at the right time, but also showing presence with entertaining, without dominating the party. Ahead of and during the event i like to communicate with the others involved to help making sure that your event will be an absolute success.
Range of use: Private / Corporate / Club
References: http://www.firstclass-dj.de/referenzen/
DJane Yasmin
DJane Yasmin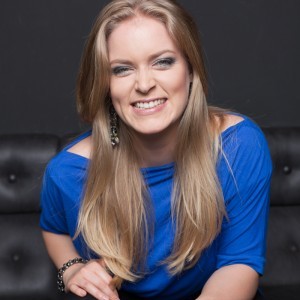 Four self produced event series, showcases in more than 130 different locations in all of Europe, her own R&B radio show (Miss Purple Haze Club Warm Up) and her first single coming up: it's hard to believe "Power House" DJane Yasmin aka Miss Purple Haze has "only" been in the business since 2010. Starting out with Mainstream, Dance, Hip-Hop, R&B and Soul Yasmin has developed to an all-round talent and excites her audience with eclectic and technically flawless mixes as well as with her high party energy. As one of the few female DJs in the scene she convinces with skills and style and knows how to adapt to her audience at any time.
Range of use: Private / Corporate / Club
Tobi
Tobi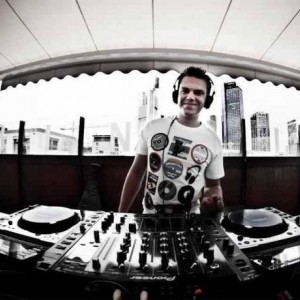 His love for music led him behind the turntables and Tobi got a broad horizon when it comes to music and covers funk&soul, house, dance classics, techno, deep house, soul and the best of the 70ies, 80ies, 90ies and 2000+, as well as rock and alternative. Off course he can also just focus on
one
style, for example when he plays Deep House and Chill out-tunes in Ibiza in the summertime. Tobi can also be booked as a VJ and mix music videos to give your guests a visual experience as well.
Range of use: Private / Corporate / Club
References: Langnese, Euro Deli, Odeon, Roomers, Astoria Kitzbühl, Cooky's, Galeria Kaufhof, Schubecks Check in, Living XXL, Sansibar, Kameha Suite u.v.m.