Caroline
Caroline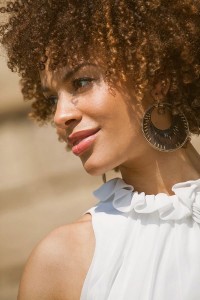 Singer by passion: no matter what genre , the focus is on authenticity and expression. Caroline has been playing prestigious jazz festivals and concerts in and out of Europe, as well as marriage ceremonies and weddings. With her warm , expressive voice and her strong soultimbre she fascinates her audience quickly, with power full songs , as well as with soulful ballads.
Anna
Anna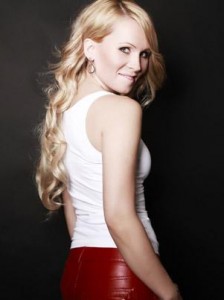 "Blonde power voice with surprise effect " is what describes Anna very well. Her versatility is her strength. Anna is proficient in Jazz & Easy Listening , sentimental ballads , funk and soul and rock and makes hearts beat faster with the swing of her hips. She is also a highlight for your wedding: with her fascinating expressive voice , diversity and originality she puts a spell on her audience and is a guarantee for goose bumps.

Pam
Pam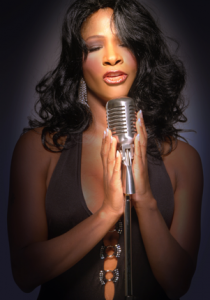 Rooted in soul and gospel the US-american singer Pam will be a highlight to your wedding, birthday or business event. She has done background for James Brown, Ray Charles, Mariah Carey and many more and is booked all over Europe.
Kevin
Kevin
Kevin is a native of North Carolina in the USA who decided to test the waters of Europe. Before leaving the states he shared the stage with many superstars such as KC & JoJo, Dru Hill, Destiny's Child and Joe. On his arrival to Europe, Kevin landed a spot as the singer for the chart-topping group Poetry `n´ Motion, from the hit song "Romeo and Juliet." Since living in Europe, Kevin has added to his resume, performing with the legendary Stevie Wonder, James Brown, Mariah Carey , Eric Bennet and Chaka Khan. Kevin is not only a talented singer, but also an outstanding and heavily booked entertainer. He updates his repertoire weekly and excites his audience with classics such as Kool n the gang and Earth, Wind & Fire as well as the latest hits by the likes of Usher, Chris Brown and the Black Eyed Peas.
Myk Sno
Myk Sno
The singer and musician out of Indiana, USA has shared stages with The Platters, James Brown, Usher and Mariah Carey. Myk sings live along to the DJs instrumentals, but he can also support his singing with piano or guitar, which is a nice alternative for dinner music.