Heiko Proske
Heiko Proske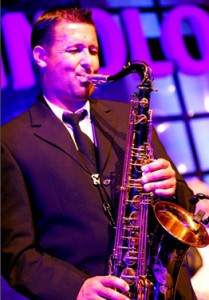 With his
various instruments such as flute and different versions of the saxophone Heiko brings a lot of feeling and lively improvisations that blend with the DJ's music and will delight your guests . Heiko spoils you with pleasant and unobtrusive background music performed live to playback background - just perfect for reception and dinner.T
he artist has been working for over 25 years and has gained a lot of experience doing countless top events for economiy and politics.
Choose between Saxophone solo&playback, Sax+DJ, Sax+piano, walking act, band or various other combinations.
Natalie
Natalie
Natalie presents a breathtaking mix of classical music and modern , danceable sounds on the electric violin.