Fire&Ice showband
Fire&Ice showband
The band around lead singer Kevin covers different genres from the latest top 40 hits to popular all-time classics. With many years of experience and numerous shows worldwide Kevin is specialized in high-class weddings, birthdays, bar and bat mitzvahs and business events. Wit the Fire&Ice show band he unites some of the best singers, musicians and dancers in Europe to a unique musical and sensual experience. Choose between different combinations like DJ+singer up til a 15-piece band and up to six singers.
Vierfarben Saxophon
Vierfarben Saxophon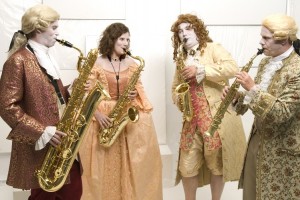 The four musicians of the saxophone quartet Vierfarben Saxophon confidently master balancing  between the musical worlds and treat  not only the ears but also the eyes of their audience with fantastically beautiful baroque costumes . High virtuoso passages alternate with sensual melodies with fervor and dramatic : Especially for the uninitiated listener who still assumes the saxophone was exclusively reserved for jazz , the music of WA Mozart in Saxophone Arrangement is an incomparable experience - up close and full of pomp.

Trio Grande
Trio Grande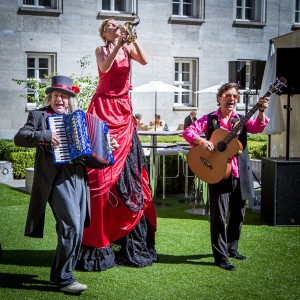 The Trio Grande offers a comprehensive evening program: music ,  stilt walking theatre, sorcery, moderation, the musical dining card and entertaining show acts from the vaudeville!
City Rhythm Band
City Rhythm Band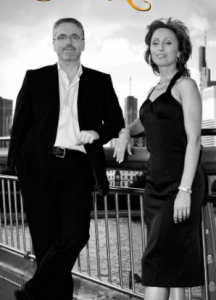 "City Rhythm Band" Anita Vidovic & Frank Mignon - relaxed , tingly and charismatic even in subtle volume. Kombinierbar with DJ whose beats are taken nonstop live in the vocal tracks (eg fashion shows etc. ) . As a duo, together with keyboard and saxophone or combined with a DJ whose beats are adorned with live vocals (for example for fashion shows etc.).